Mr. V.R. Venkatesan
Chief Engineer – MEO Class I
Passed out of MERI (Then known as DMET) in 1985. Mr. Venkatesan joined South India Shipping Corporation in 1986. His sailing experience includes various types such as product tankers, OBO s and Liquefied Gas Carriers. He was promoted to Chief Engineer while serving with Anglo Eastern Ship Management Company. Overall Sailing Experience of 25 Years. After sailing on many types of Liquefied Gas Tankers as Chief Engineer, he took up a shore job with Hindustan Institute of Maritime training in the year 2000. His position at present is Director –Academics for Post sea courses. He is the Course in Charge for Engineer's preparatory Courses and Specialized Course for Liquefied Gas Tanker Operations.
Capt. Subramanian Anand
Master Mariner with 5 years as Master on Oil / Chemical Tankers and 2 Years of Teaching Experience. Vice Principal of HIMT College and takes classes for Pre Sea (Nautical), Nautical Competency Courses and Modular Courses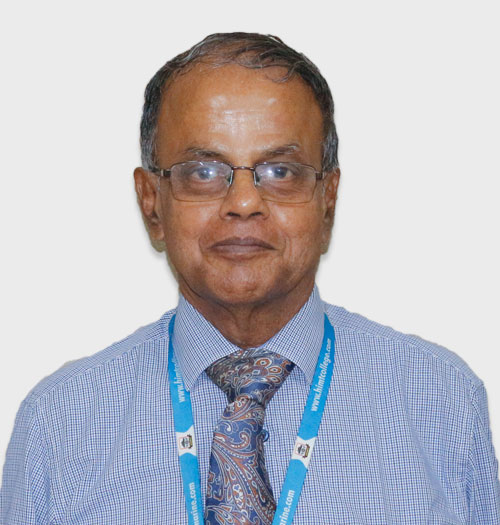 Mr. S. Janaka
Chief Engineer – MEO Class I
Worked as Chief Engineer on various types of vessels. Total Sailing Experience of 20 Years & Teaching Experience of 17 years. Working with HIMT since July 2004 for Engineering Pre Sea, Competency & Modular Courses.
Mr. Unni Krishnan
Chief Engineer – MEO Class I
Sailed as a Chief Engineer for over 18 years and overall Sailing Experience of 28 years on various types of vessels including Passenger Ships. 18 Years of Teaching Experience with HIMT for Passenger Ship Familiarization Course (Crowd Management), Advanced Passenger Ship Safety Course (Crisis Management) and for other Modular / Competency Courses.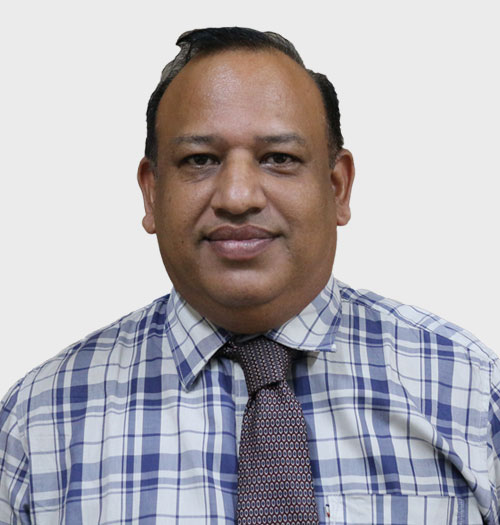 Mr. Shriram Nagarajan
Chief Officer with over 15 Years of Sailing Experience on various types of vessels. Faculty with HIMT teaching Pre Sea Nautical / Nautical Competency & Modular Courses, since Jan 2016